Perseus-41
The device is developed for security services when they take protection measures against GPS tracking of VIPs exact location. The device makes impossible to track VIPs location by use of GPS receivers and also protects VIPs against high-accuracy weapons with GPS-aiming and guidance.
| | | |
| --- | --- | --- |
| Frequency ranges | | L1, L2, L3, L5 |
| Channel output power | | 5 W |
The device provides reliable jamming of navigation signals receivers, which use codes C/A, P(Y) and M. In doing this the jamming signal is synthesized in such a way that it is accepted as simulation of the real signal from the satellite by receiving path of GPS-receiver regardless the type of the applied code: whether it is C/A, P(Y) or M and the synchronization algorithm, and regardless the application of phased antenna array in the receiver.
The device is delivered in a standard attaché-case and has no external antennas and other decamouflaging signs.
The device has built-in rechargeable batteries that are charged by built-in charger from mains 220/240 V 50/60 Hz.
It is equipped with digital self-diagnostics system with malfunction alarm.
The device does not require any tuning and adjustment and is ready for operation after power is switched on.
Special features
simulation jamming signal
easy to operate
built-in digital diagnostics system with alarm about malfunction
constructional execution is in compliance with military standards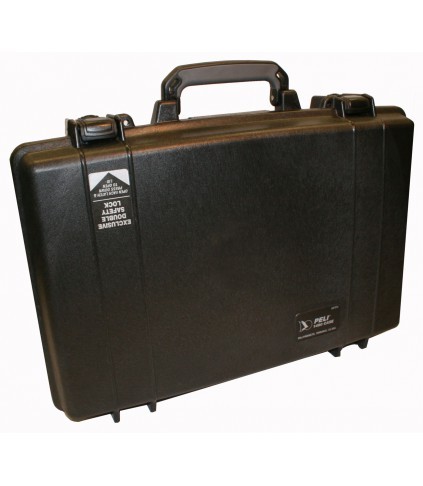 Technical specifications
| | |
| --- | --- |
| Frequency ranges | L1, L2, L3, L5 |
| Channel output power | 5 W |
| Continuous operational time from built-in rechargeable battery | not less than 2 h |
| Operational temperature range | −40...+60  °С |
| Dimensions | 480×357×125 mm |
| Mass | 19,2 kg |
Construction is in compliance with MIL STD 810F and IP 65 standards. Mass and dimensions are specified without antenna-feeder device.